It could be said that Blackbird owes her first big musical break to the fashion world. Like fellow nu-folk stalwart and tourmate Peter Darling before her, Helen Blackburn was approached to showcase her music for Burberry after a demo tape landed on their desk. Subsequently, Blackburn's song Here I Lie (later renamed Monday Afternoon for her debut album, released earlier this year) was used in the brand's 2012 eyewear campaign, and the London-based songwriter bedecked in a pair of Burberry aviators for a series of promotional images and video clips.
"We have collaborated on so many projects with new and young emerging British musicians over the years," Burberry chief creative officer Christopher Bailey has said of the brand's ongoing #BurberryPresents sessions. "We felt that with the great interaction that we have experienced with our social media websites that we could join forces with artists to put together an incredible group of performances from some of the finest talent coming out of the UK and bring them to the broad global Burberry audience."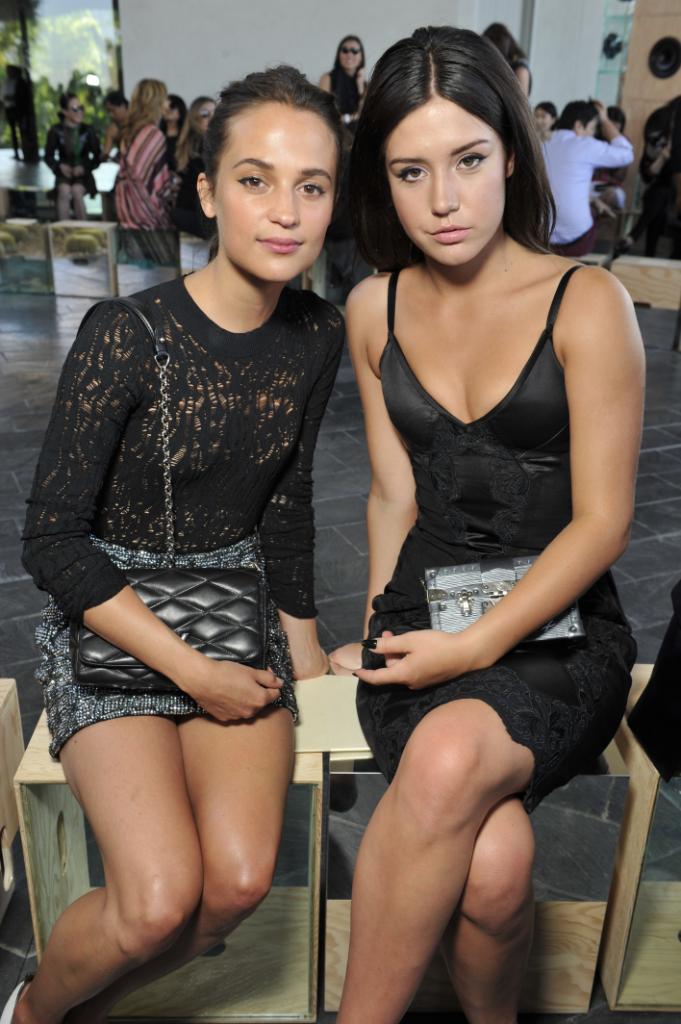 A slight cringe registers when Helen is asked about that first collaboration. Though gracious about the experience, she confesses feeling somewhat out of her depth on the shoot.
"Don't look a gift horse in the mouth, as they say. The opportunity for that level of exposure is an incredible privilege. I suppose I just didn't put much thought into what sort of audience it was that I was being exposed to. Which, as it was an ad for eyewear, was mostly people who wanted to buy sunglasses. It's such a polished, sanitised version of me and my music. It looked very cool, very slick, but it felt weird."
Indeed, a hallmark of Blackbird shows is the raw, intimate way in which they are staged. Her onstage uniform is one of jeans and converse, her stage banter warm and self-deprecating as she retunes a guitar or responds to a sneeze in the audience with a polite "bless you". Recently, Blackburn performed alongside Laura Marling on The Late Late Show in boxer shorts, claiming that the heat was too oppressive for trousers. Yet despite her clear preference for grit over glamour, the 24 year old has maintained a steady foothold among some of fashion's biggest names. In 2014 she starred in Miu Miu's Resort collection alongside sultry Claude Amick, a playful romp in which Helen's unkempt hair and cherubic features seemed perfectly on point with the brand's signature feminine, youthful look. Perhaps, somewhat ironically, her laidback attitude towards style is the exact thing that evokes fascination; designers have long romanticised the carefree, undone style of musicians and sought to channel the spirit of the rebel. Fashion and music are, after all, well acquainted bedfellows.
It's during fashion week that Blackburn dials things up a notch. At front rows and parties she has been spotted in the company of style trailblazers like MZRHEE and Rookie founder Mava Szalinski, a new guard of young creatives with substance as well as style. Like her music, Blackburn's style at these events lies somewhere between the dark and the delicate, pairing the soft and feminine with distinctly subversive touches; a leather jacket with a smattering of spikes flung over a peter pan collar dress, chandelier earrings paired with a plunging patent bodice, head to toe jewel encrusted Miu Miu and don't-mess-with-me biker boots. At June's Artists For The Arts gala she teamed a delicate Valentino gown with an archival Alexander McQueen headpiece in the form of a taxidermied bird.
Rumour has it that the latest fashion house to court this unlikely muse is none other than Louis Vuitton, whose Series Three exhibition in London she attended on Sunday evening in a floor length white gown. Having appeared in the front row at several of their collections over the past year, she's now recently been lensed by Juergen Teller for an "LV Girls" spread in Pop Magazine. All signs point to a continued and evolving relationship with the brand.
Asked whether she ever thinks about incorporating the lavish garments designers seem all too keen to dress her in into her live shows, Helen responds with a laugh.
"I was at SXSW a couple of years ago and the venue I played in was a sort of a cafe space where you could hear the espresso machine going about twice as loud as my set. I got the giggles every time someone started frothing the milk for a latte. I think elaborate costuming would be wasted on my gigs."
"It's fun to try on different identities for an evening, but I like to be comfortable when I'm performing. And that's as much about feeling more like myself in a button down shirt as it is about the practicality of it. For better or worse, I think my gigs will always be a bit of a living room affair... I'm never going to be climbing a speaker stack in a leotard, you know?"
FILE UNDER FASHION, MUSIC